George Stelluto is one of the most versatile conductors alive today. He is recognized nationally for his creative, innovative approach to programming both the standard repertoire and new works. Coupled with his firm grasp of musical styles and genres, he builds musical bridges that enthrall audiences; often incorporating multi-media, juxtaposed styles and cultures, actors, narrators, and dancers.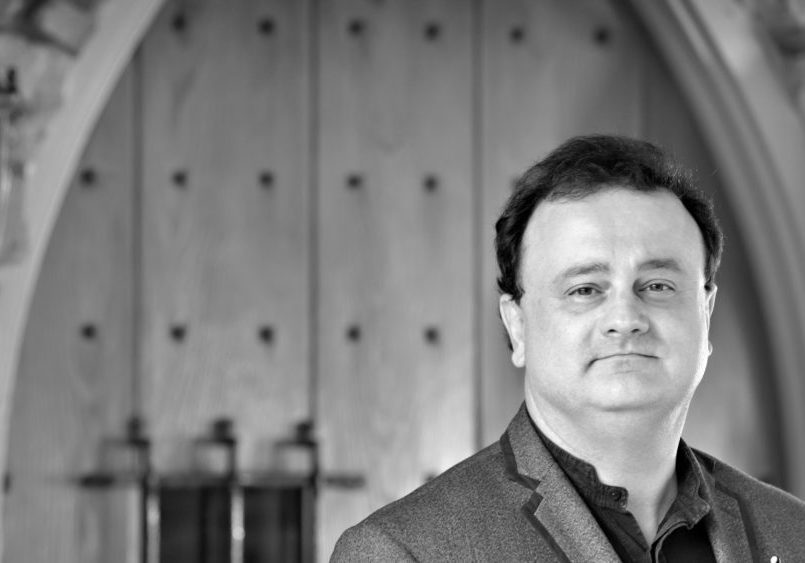 If we are going to invite new guests to our musical table, we need to create powerful, thought-provoking concert experiences for them. Not merely entertainment, these experiences must be unique enough to attract audiences to the art itself. If we can spark their creative selves as active listeners, music will become the fuel that fans their flames of curiosity, enjoyment, and the desire for intellectual and emotional inspiration. – G. Stelluto
Created by George Stelluto for Increasing Audience Connection
(These works are for incorporation into larger programs, have minimum tech requirements, and are budget friendly)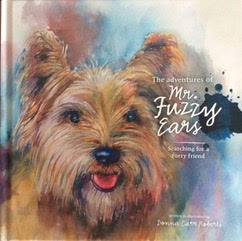 The Adventures of Mr. Fuzzy Ears: A new work commissioned by Maestro Stelluto composed by Tengku Irfan January 2019. The work is in two versions: one for narrator, orchestra, and visual media and one for piano trio and narrator. Based on the children's book of the same title written and illustrated by Donna Carr Roberts, the story encourages families to make use of the Humane Society in their local areas. The project invites collaboration between orchestras and their Humane Society Chapters.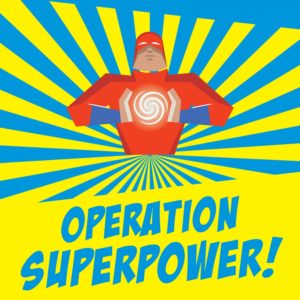 Operation Superpower: A short two-act opera for two baritones and orchestra (or piano) by composer Armand Ranjbaran fostered by George Stelluto and the PSO. The original narrative is the back-story of two imaginary superheroes and their struggles. The project includes a week-long residency with the cast as they visit schools and encourage young children to discover their own "superpowers" and to lead a life of "five elements: courage, hope, honesty, imagination, and friendship." This project has blossomed into an ongoing endeavor receiving hundreds of performances nationally and internationally. Article Video
Mars with George Stelluto conducting
the Las Vegas Music Festival Orchestra
The Planet's – A Fantastic Journey: Holst's popular orchestral work with a film commissioned and co-created by Maestro Stelluto in collaboration with OSCAR Nominated filmmaker Max Fedore. The film returns to Holst's original vision and contains over 250 mythological, scientific, artistic, and literary visual references. Updated as scientific discovery progresses. Educational materials for parents and teachers are available.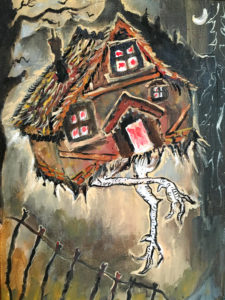 Inspirations: Art Imitates Art: A program mixing visual media with live music. Featuring Mussorgsky's Pictures at an Exhibition, it explores the music's original inspiration and artists it has inspired since – from Kandinsky to contemporary artists - with over 200 images. Additional art and images from around the world (and your community) give this performance a special resonance. Images familiar to local audiences are researched and chosen by George Stelluto. Also available with Respighi's Pines of Rome.
The Bard and the Ballet
Prokofiev's Romeo and Juliet with acted excerpts from Shakespeare's play.
Scary Tails and Fairy Tales
A Night on Bald Mountain, Danse Macabre, Sorcerers Apprentice, Sleeping Beauty, Carnival of the Animals, with accompanying poetry and prose narration written by George Stelluto and Ogden Nash.
Daughter of the South
Edward Joseph Collin's award-winning opera (1930) about the Civil War Era adapted as a concert version. (50 Min.)
Cosi fan Tutte
Mozart's masterpiece adapted for semi-staged concert performance and tailored with local references for local appreciation. Sung in Italian with English supertitles and plot narrative. (2 Hours and 15 Minutes)