For those of you who attended any of our performances or events this past month, you are well aware of the many vocal surprises we had both on and off stage in March. Chicago Lyric Opera soprano Kimberly McCord had to cancel her PSO debut at the last-minute due to health issues. I am happy to report she is doing fine and we will certainly see her in the future.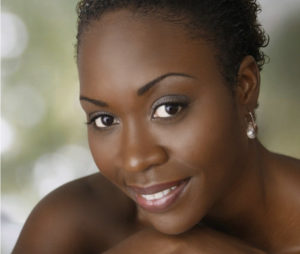 In the mad scramble to find a replacement, the PSO was blessed by the dauntless efforts of Chicagoan Stephen Smoot in arranging for the international rising star Jeanine de Bique to step in to sing Barber's Knoxville Summer of 1915. I am also happy to tell you that Stephen, one of the artistic producers at Ravinia, is also the newest member of the PSO's Conductor's Circle. Thanks for your help and support Stephen! Jeanine arrived from New York just in time for our dress rehearsal, having not sung the Barber in ten years. She showed everyone her world-class-iness as an artist and human being, with her stunning performance and radiant spirit. Thank you, Jeanine for coming. You will be back.
Not a week later, Peoria was graced with another world-class artist. Mezzo-Soprano Naomi Luisa O'Connell spent a week in Peoria as part of her Resident Artist Week. Among her many activities, she visited Lutheran Hillside Village, Mossville Elementary School, and recorded our Musical Discoveries and SoundBites television programs for WTVP. You'll want to keep an eye out for when those two shows air, because they were some of the best we have produced. With her charm, humor, and amazing artistry, Naomi and pianist Brent Funderburke captured hearts of all generations. Their impeccable sense of style, shimmering musicality, and welcoming stage demeanor is astounding.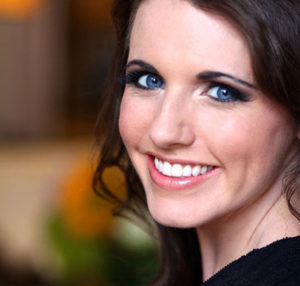 Fortunately, you will get another chance to hear Naomi on the PSO's April performance celebrating Rome, the Eternal City. She will sing the intoxicating Canzone Dei Ricordi (Songs of Memories) by Giuseppe Martucci. His lush romantic style is akin to Puccini's and he sparked the revival of Italian instrumental composition in the late 19th Century, paving the way for composers like Ottorino Respighi and his Pines of Rome, also on April's program.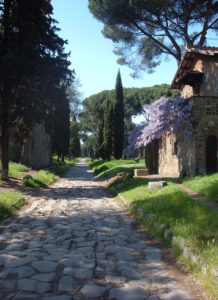 There is a special twist to our performance of Respighi's masterpiece that I want you to be sure to catch. If you are a bird lover, you will notice that in one quite moment of the piece, you can hear actual birds in the hall. These are Italian song birds. But, if you listen closely, you will hear some song birds from Illinois as well. They come from the bucolic setting of the home of Gene and Donna Sweeney, both ardent birders! Ever wondered why Respighi entitled this piece the Pines of Rome? It's almost a fairy tale as told by those ancient pine trees of the eternal city. They have beheld centuries upon centuries of children playing at the Villa Borghese, Rome's sunsets and sunrises for ages from the vantage of the Janiculum hillside, and they know well the ghosts of the conquering Roman Legions returning via the Appian Way. To enhance your experience of Rome, we will use images with our performance – over 200 of them! I think it will be thrilling.
The program starts off with some musical postcards from Felix Mendelssohn during his Roman holiday. His Italian Symphony was inspired by his long vacation in Italy in 1830. He wrote to his parents of his experience: "This is Italy! And now has begun what I have always thought it would be – the greatest joy of my life! … The Italian Symphony is making great progress. It will be the jolliest piece I have ever done, especially the last movement!"
I hope you will join us for the exhilarating grand-finale of the PSO's 120th Season.