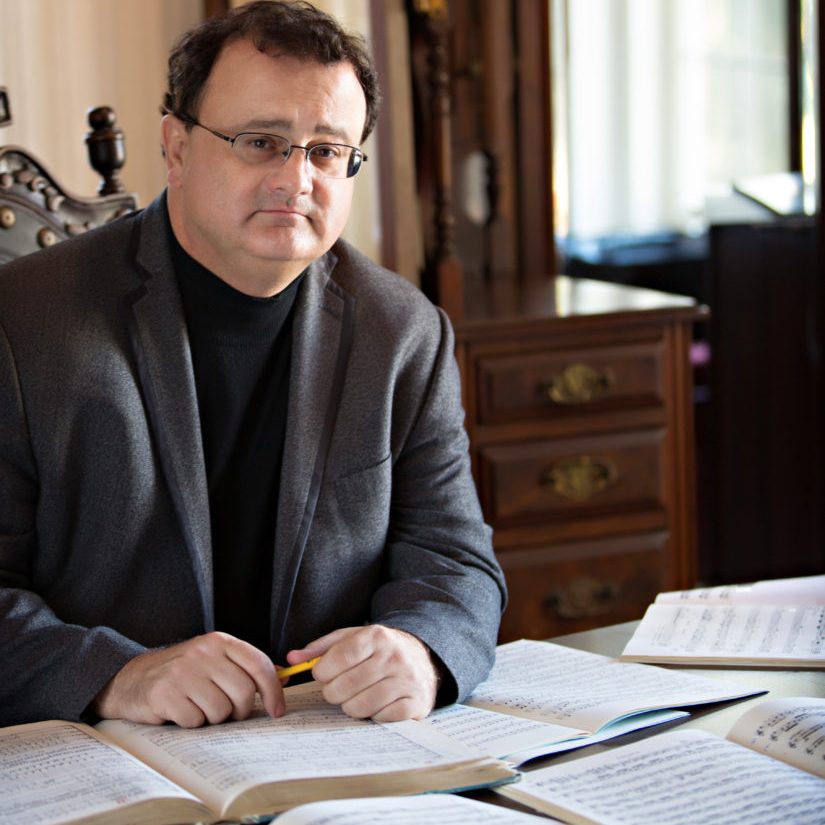 In addition to his new music performances, George Stelluto collaborates regularly with composers, dancers, actors, filmmakers, and contemporary musicians combining traditional and groundbreaking approaches to concerts.
William Morris Endeavor Entertainment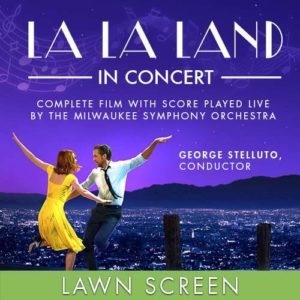 In Summer 2017, Maestro Stelluto began a collaboration with William Morris Entertainment on La La Land – Live in Concert – a live performance of the soundtrack accompanying the film. After appearances at the Ravinia Festival, Milwaukee Symphony, Philadelphia's Mann Center, Atlanta Symphony, and the Peoria Symphony Orchestra, he went on to conduct Nightmare Before Christmas and Love Actually in Chicago, Milwaukee, and San Diego. In June 2019, he will conduct the premiere performance of Call Me By Your Name with the San Francisco Symphony. He has also conducted similar projects of the Harry Potter series. Review, Review
In March 2015, Maestro Stelluto led the workshop performances of Classical Kids Live new program "Gershwin's Magic Key" with the Peoria Symphony Orchestra. Featuring Actors, film, special effects, and a substantial sampling of Gershwin's music, the performances were a huge hit. It was given its official premiere one week later at the Kennedy Center with the National Symphony Orchestra. In recent seasons, he has partnered with Classical Kids Live in a performance of "Beethoven Lives Upstairs", Tchaikovsky in America", and Mozart's Magical Journey" at the Ravinia Festival.
Since 2008, George Stelluto has been the Associate Conductor of the Ravinia Festival. He has collaborated on several performances there. Most recently, he worked with Jaime Bernstein for a performance entitled Bernstein at 100! A New Young People's Concert. The performance was also the Ravinia debut of the Peoria Symphony Orchestra. In March 2019, The Ravinia Festival, WTVP Peoria Public Television, and the PSO collaborated the Ravinia CEO Welz Kaufman and soprano Michelle Areyzaga and George Stelluto for a SoundBites television program: Leonard Bernstein: A Legacy in Song.
Music Technology Center – The Juilliard School – New York, NY
"Beyond the Machine 13.0 – eVirtuosos"
NEIL ROLNICK In Gropius's Garden*: Concerto for Violin and Chamber Ensemble with Electronics – Andrea Jarrett, violin *world premiere
Music Technology Center – The Juilliard School – New York, NY
Beyond the Machine 2011
Igor Stravinsky: L'Histoire du Soldat
SebastienCurrier: Nightmaze
* Multi-media live performance with musicians, actors, dancers, film, and digital technology
Juilliard Dance Division with the Juilliard Orchestra
Six years of performances of works by choreographers such as Paul Taylor, Merce Cunningham, Jerome Robbins, Mark Morris, Martha Graham, Jose Limon, and Antony Tudor
New York City Ballet – The Nutcracker (Balanchine)
Apollo Chorus of Chicago
In December 2018, he conducted the first modern-day performance of Handel's Messiah with the Peoria Symphony Orchestra and the Apollo Chorus of Chicago. The performance marked the chorus' first appearance in Peoria in its 146-year history.
Central Illinois Ballet
University of Illinois College of Medicine