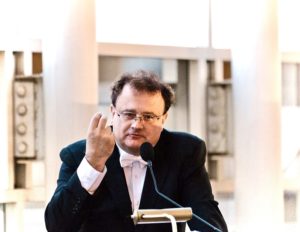 Through his work as a speaker, arts advocate, innovator, and advisor, Maestro Stelluto works with myriad organizations to show the importance of the arts in the everyday life of individuals and communities around the world. From brain science and economics to education and medicine, he ties music into the fabric of our existence.
Public Speaker & Advocate
George Stelluto regularly writes, produces, presents, and speaks on a variety of topics relating to the arts, individuals, and communities – including the following: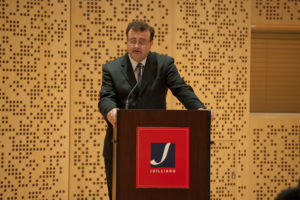 Building Cultural Infrastructure

The Economic Impact of the Arts: Globally, Nationally, Locally

Music and Medicine: New Discoveries in Neuroscience and Medicine

So, You Want to Go Into Music (for parents and students)

The Hidden Sophistication of the American Concert Audience

What Makes a Great City

Culture Building: The Long Game

Arts Education and Your Children's Future

Where Does Music Exist: The Ontology of Art

Conductor Leadership Characteristics and Business Research
Consultant / Board Member
George Stelluto has served the following organizations either in an advisory role or as an active Board member: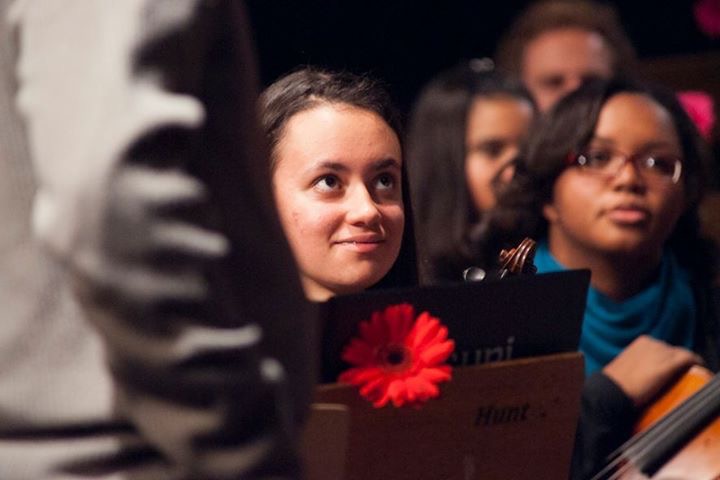 Santa Marcelina Cultura – Sao Paulo, Brazil

Sinfonia por la Vida – Quito, Ecuador

Cultures in Harmony – Indianapolis, IN

West Virginia University College of Creative Arts

Brooklyn Music School – NY, NY

Washington Heights Chamber Orchestra – NY, NY

Victoria Bach Festival – Victoria, Texas

Las Vegas Music Festival – Las Vegas, NV

Numerous National and International Youth Orchestras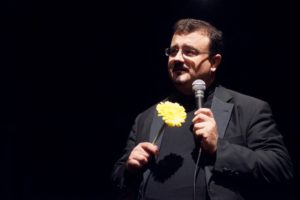 Strategic Partnering: Through strategic partnering and artistic collaborations, Maestro Stelluto encourages different stakeholders within a region to positively impact both its culture and its economy. By expanding an orchestra's community interaction beyond the concert hall, the orchestra becomes more relevant, more vibrant, and more resonant. Whether seeking out new venues, educational efforts, or partnerships, these efforts result in increased points of contact with possible patrons and a broader conception of an orchestra in the mind of its community. With the PSO such partnerships have included projects with:
University of Illinois College of Medicine & Illinois Public Television: Music & Medicine Program

WTVP Peoria & WILL Champaign - IL Public Television: SoundBites & Musical Discoveries Series

WCBU Public Radio – Peoria, IL – Concert Broadcasts

Apollo Chorus of Chicago, Central Illinois Ballet – Collaborative Artistic Partners

Regional School Districts, Charter Schools, Home Schooled – Sustained Educational Outreach

Local Restaurants/Pubs. City of Peoria, Downtown District – Outdoor Symphonic & Street Concerts

Regional Universities, Senior Centers, Hospitals – Resident Artist Week Visits and Masterclasses

Religious Communities - Music in Sacred Places Chamber Music Concerts
The Juilliard School Faculty
George Stelluto served for over twelve years on the faculty of The Juilliard School. During this time, he enjoyed regular appearances with Juilliard's major ensembles including The Juilliard Orchestra, the Beyond the Machine Ensemble, and the Pre-College Orchestras. Other performances there included collaborations with Spring Dances at Juilliard, American Brass Quintet, Axiom, Center for Innovation in the Arts, and New Juilliard Ensemble. Many of his performances have been featured on WQXR, New York. As Resident Conductor from 2004-2012, he prepared the Juilliard Orchestra for esteemed guest conductors such as Bernard Haitink, Pierre Boulez, Michael Tilson Thomas, James Conlon, and Andre Previn and collaborated with the Orchestral, Dance, Vocal, and Jazz divisions at Juilliard.
He worked extensively with the Central Conservatory Orchestra in Beijing as part of the conducting staff for The Juilliard Orchestra's 2008 tour of China and for the school's 2005-2006 100th Anniversary Tours of Europe and America – premiering Senderovas' Fanfare at the Berlin Konzerthaus.
As part of Juilliard Global, in Summer 2012, he conducted the debut concert of the GURI Orchestra in Sao Paulo, Brazil and worked with the Escuela Superior de Musica in Mexico City. He has made three appearances with the Orchestre Jovem de Estado Sao Paulo in three cities in Brazil. He has given numerous masterclasses, coachings, and seminars to both young people and adults in the Americas, Europe, and Asia.
Appearances with Educational Orchestras
New York, New York – Juilliard Pre-College Orchestras

Sao Paulo, Brazil – GURI Orchestra – Santa Marcelina Cultura

Mexico City, Mexico – Escuela Superior de Musica

Beijing, China – Beijing Conservatory Orchestra

Quito, Ecuador – Sinfonia Por La Vida

Bern, Switzerland – Youth Orchestra of Bern

Lodz, Poland – Wieniawski Youth Orchestra

Greenville, South Carolina – South Carolina Governor's School for the Arts

Elgin, Illinois – Elgin Youth Symphony Orchestra

New York, New York – New York Youth Symphony

New York, New York – Juilliard Pre-College

Boston, Massachusetts – Youth Philharmonic Orchestra – NEC

Boston, Massachusetts – New England Conservatory Orchestra

Pasadena, California – Pasadena Young Musicians Orchestra

Peoria, Illinois – Central Illinois Youth Symphony

New York, New York – InterSchool Orchestras of New York
Masterclasses, Coachings or Seminars
Charleston, South Carolina – South Carolina Governor's School

Bloomington, Illinois – University of Illinois

New York, New York – The Juilliard School

Boston, Massachusetts – Walnut Hill School

Peoria, Illinois – Bradley University

Pasadena, California – Pasadena College

Boston, Massachusetts – Longy School

Hartford, Connecticut – Hartt School of Music