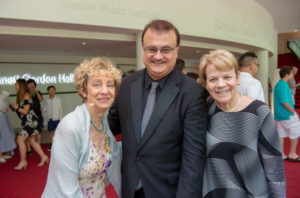 The PSO's 120th Season concluded this past July with its triumphant, debut performance at the Ravinia Festival near Chicago. A tribute to Leonard Bernstein, the program featured daughter Jamie Bernstein and outstanding young soloists from Chicago and New York, including our own favorite Harmony Zhu. A friend from the Chicago Symphony Orchestra said of the program: "… those are all the hardest Bernstein movements!" The orchestra performed wonderfully and I was proud that the PSO, at 121, tossed it off with such youthful verve. Several Ravinia Trustees, as well as Marin Alsop, Music Director of the Baltimore Symphony Orchestra, were in attendance. Patrons were blown away as we symbolically blew out our 120th birthday candles. So, what's next? First some timely perspective.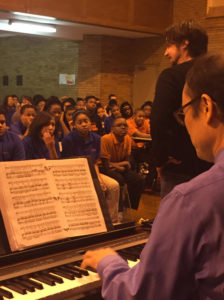 The nimble and powerful PSO strides forward instilled with an assurance arising from hard work, critical thinking, and an optimistic perspective. Last season ended financially in the black – the third straight year! Rarely does such a congregation of board, management, staff, musicians, foundation, patrons, Guild, and community support work together this effectively. So, in whatever category you find yourself – thank you – and congratulations!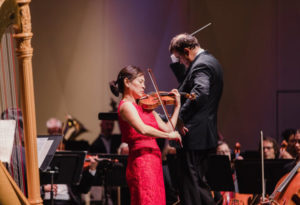 Years ago, I conceived Building Cultural Infrastructure© (BCI) as a way to strengthen the arts. Seeing BCI take root in the PSO is inspiring. With excellently coordinated programming, outreach, educational efforts, and innovations, the PSO enlightens our community, encouraging both tradition and revolution. Barely a week passes without a PSO event: orchestral performances, Resident Artist Weeks, Lunch and Learns, pre-concert lectures, Public Television partnerships, radio broadcasts, school visits, or 5K runs. The PSO is working hard, smart, and creatively for Peoria's benefit. Get to know us in all of our manifestations throughout our 121st season.
The 2018-2019 PSO Season, is a collection of thrilling firsts. September features the first collaboration between the PSO and myself on three Romantic masterpieces and violin virtuoso Catherine Cho's Peoria debut. Orchestra and film come together for the first Harry Potter movie, with John Williams' miraculous music, in October. Musical miracles continue in December as Händel's Messiah receives its first modern-era PSO performance with the Apollo Chorus of Chicago's first Peoria performance in its 146-year history. January's Family Matinee brings to life the favorite children's stories of Babar, Runaway Bunny, and Peter and the Wolf – along with the world premiere of Donna Carr Roberts' touching Mr. Fuzzy Ears in a narrated version for orchestra by composer Tengku Irfan. February's Romance concert, a musical Cupid's arrow, welcomes our first ever Artist-in-Residence, pianist Geoffrey Duce, and Collaborative Artistic Partner, the Central Illinois Ballet, with Romantic, Jazz, and Ballet music. Our March program has a Beethoven first (symphony), a Boccherini first (cello concerto), and some other enticing firsts. Finally, our April Great Cities series explores the uptown, downtown, and midtown music of Bernstein, MacDowell, Barber, and Broadway in New York.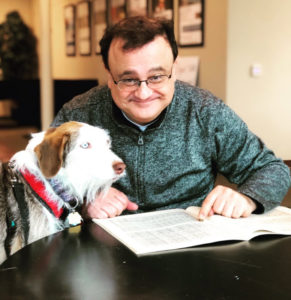 The calendar is set, the word is out, and the tickets are on sale. So, enjoy the good life with your Peoria Symphony Orchestra.