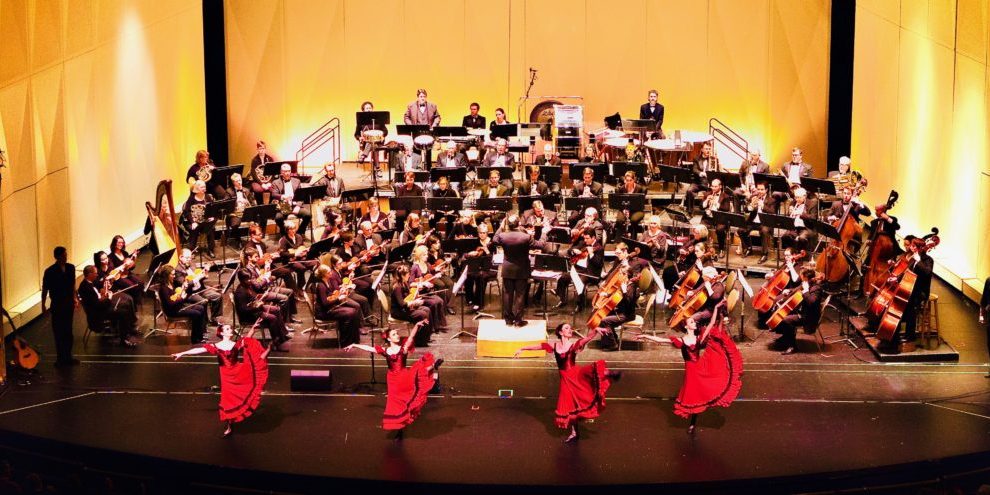 In his nine years as Music Director of the Peoria Symphony Orchestra, Maestro Stelluto has implemented numerous innovative concerts, imaginative programming, educational initiatives, and community outreach projects that have attracted new audiences and earned the PSO national and regional awards for excellence. Working with the staff and the Board, he has led the PSO to its fourth straight season in the black financially. This season, the orchestra's 121st, the PSO surpassed all of its ticket sales goals and added an astounding one-hundred-eighty-two new subscribers. In July 2018, the PSO made its historic debut at the Ravinia Festival performing a special concert celebrating the Leonard Bernstein Centennial which was hosted by Jaime Bernstein. In addition to its orchestral concerts, the PSO produces two public television programs reaching tens of thousands of viewers over three states. These programs feature both nationally acclaimed guest artists and regional musicians collaborating in programs before a live studio audience.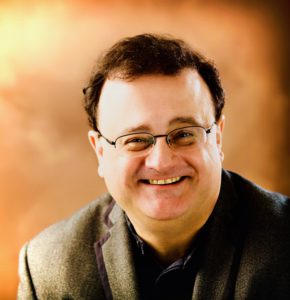 Implementing artistic vision is a challenging task that takes both patience and thoughtfulness. The PSO has moved forward year by year in its quest to become a meaningful contributor to the region's culture. Our programming, radio and television broadcasts, Artist Residencies, artistic collaborations, and community engagement are guided by three principles: consistent artistic excellence, fiscal responsibility, and a persistent effort to understand who our audience is and who our audience can be in the future. Sure, it is hard, sometimes frustrating, work; but it is bearing both artistic and financial fruit for the PSO and the region. So worth it! – G. Stelluto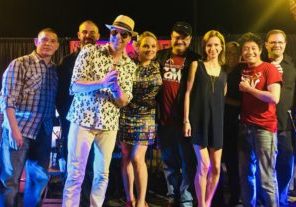 The Brazilionaires w/ Charles Yang performing at a PSO Street Party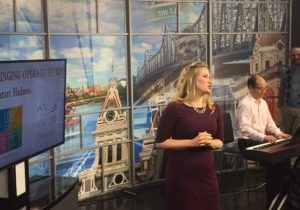 Cosi Fan Tutte cast members perform arias on the local news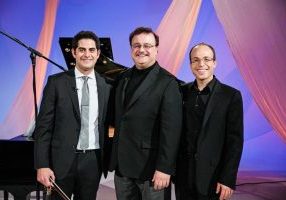 On the set of SoundBites (LINK FORTHCOMING)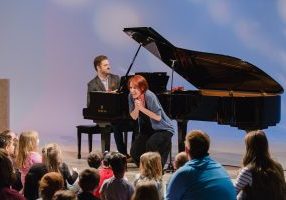 Community and Audience Development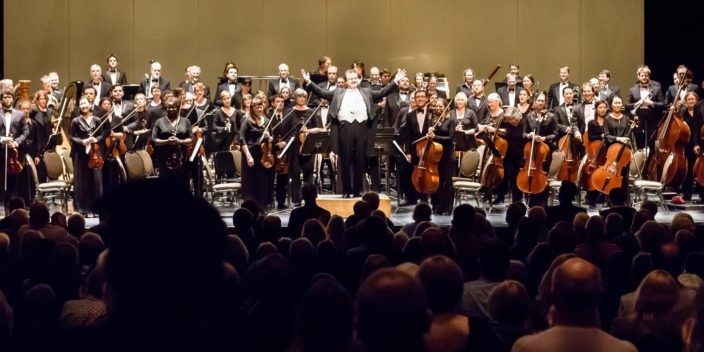 Artistic vision and audience development should be closely allied. In addition to his orchestral programs, George Stelluto has produced effective chamber concerts at community centers, retirement facilities, houses of worship, schools, recital halls, and libraries throughout the U.S. – even in New York's Central Park. While the Internet is bringing music to people digitally, nothing can replace the immediate connection of live performance and face-to-face interaction between artist and listener. Excellent, imaginative, and compelling concert experiences market themselves, creating a desire for more. Once patrons trust the environment, they will explore music further. Maestro Stelluto believes that success in this area comes from embracing one's public.
Once an orchestra truly understands its community, connecting with it becomes an intrinsic part of its artistic mission and multi-generational culture-building. – G. Stelluto
These efforts pay-off both artistically and monetarily. This past season, 2018-2019, the Peoria Symphony Orchestra added over 180 new subscribers and exceeded all of its sales goals before the end of the season. In 2012-2013, the PSO added 207 new subscribers. Such success is the result of persistent, multi-year efforts by the entire organization to deepen its community awareness. The PSO is now able to fine-tune its Marketing/PR efforts and actually expand its programming; pleasing both its traditional audience while developing new patrons across all demographics.

Under George Stelluto's guidance, the PSO now produces six television shows a season for adults and children centered on learning about and enjoying music together. These two series, "SoundBites" and "Musical Discoveries," reach over sixty counties in Central and Southern Illinois through Public Television stations in Peoria and Champaign. Copies of these programs are also distributed to hospitals, schools, and senior centers for broadcast on their closed-circuit networks and in classrooms. The PSO often uses these broadcasts to feature upcoming soloists with the orchestra.

The PSO engages its guest artists for Resident Artist Weeks (RAW). These residencies typically involve three to five days of events, tailored to the artists' strengths. They include: media interviews, appearances at schools, hospitals, senior centers, donor events, special concerts at homes, bars, and churches, lunch and learn events, Q&A with young performers, performances on our television series, masterclasses, performances on our Student Concerts, and more.  
Recent RAW artists include Orion Weiss, Catherine Cho, Arnaud Sussmann, Ramsey Lewis, Charles Yang, Mike Block, Quartetto Gelato, Jade Simmons, Richard Kogan, Audra McDonald, Olga Kern, and Bela Fleck to name only some. Between 2010-2019, over 325 RAW events have occurred.

In 2018, the PSO added two more efforts to its community engagement strategy: a year-long artist residency by an outstanding regional musician, and multi-year artistic collaborations with regional arts organization. The 2018-2019 Artistic Collaborator was the Central Illinois Ballet.